Aluminium tape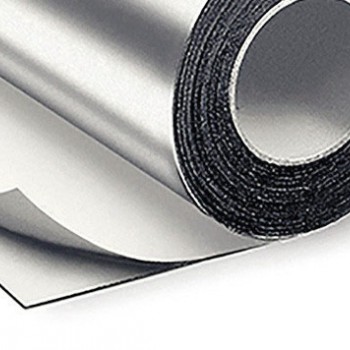 Rutape is an aluminium tape with adhesive backing, which is of high functionality. Aluminium tape is used for abutting panel, bend, pipe gaps during the building, mechanical, repairing works; used for connecting and sealing pipe joints during the vent system and cooling facilities installation. Aluminium tape is a perfect equipment protection feature from steam, mud, dust and moisture.
Its advantages:
- aluminium tape can withstand the temperature up to 3000Π';
- can restrain inert gas during the welding process;
- heat-conducting and damp-proof;
- prevents metal destruction and rust;
- prevents any adverse impact of UV rays;
- ensures the creation of safe work environment.
HOW IT WORKS
| | |
| --- | --- |
| 1. | Aluminium tape can be placed only on dry, cleaned, dustless and oil-free working area. |
| 2. | Center Rutape over the root gap around the entire circumference of the pipe. |
| 3. | Insert purge gas needle into root gap and ensure connection to gas line, then introduce inert gas. Start welding after reaching desired oxygen ppm level. |
| 4. | Start welding |